Gentlepeople! Spurred on by the increased interest in Ye Olde Crunchy Mail Order Shoppe, we are now offering a new subscription service.

For an abysmal monthly fee of 30 DKR (=4 EURO = 5 USD = 500 YEN) you will reap insane benefits including:
- a 20% discount on all items in the Crunchy Bandcamp shop
- you only pay postage on the first item in your order
- free streaming of all Crunchy music in the Bandcamp app
- first shot at limited editions and prizes in competitions
- notifications whenever we release new music in any format
- bragging rights to use on anyone who'll listen to your non-stop bragging

You can sign on and off anytime you please, but we encourage you – and your children and children's children's children - to never ever quit subscribing. Yes, we'd love you to be a top-scriber, but if you want to be a stop-scriber and just join to get the holes in your Crunchy collection plugged, make a one big one-time order and max out that juicy discount - we still loves ya!
Here's what you get:
All the new music we release

streaming instantly on your mobile device via the free Bandcamp app, and also available as a high-quality download.*

These back-catalog releases:
A 20% discount on all our merchandise.
The satisfaction of knowing you're supporting us in a sustainable way.
You're a subscriber
Thank you!
* Downloads are DRM-free and available in MP3, FLAC and
more
.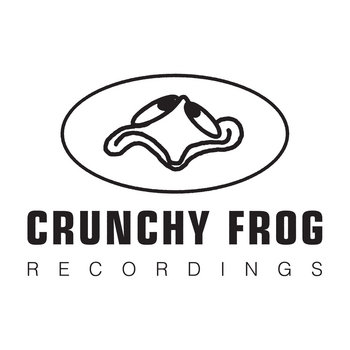 Crunchy Frog
Copenhagen, Denmark
Crunchy Frog is an independent record label, established in 1994 in Copenhagen, Denmark.

The label was founded by the four members of THAU

Among the bands that have released albums on Crunchy Frog are: Junior Senior, The Raveonettes, PowerSolo, Heavy Trash, Lars and The Hands of Light, Thee Attacks, Apparat Organ Quartet, Shiny Darkly, and The Malpractice.